September 2022: Ariosto offers the food market a great, revolutionary novelty: Ariosto InSalsa, the new line of ready-made sauces. The idea is as simple as it is effective: to bring to table the famous Ariosto Seasonings that, through recipes created for the occasion, become… Sauces! Three tasty preparations to accompany dishes or aperitifs to the delight of consumers.
Ariosto InSalsa Barbecue Classic
This is Ariosto's tasty interpretation of the classic BBQ. A sauce made with our most popular and best-selling Roast and Grilled Meat Seasoning.
Ariosto InSalsa Barbecue Classic is made with carefully selected ingredients and 100% Italian tomatoes. Superb when spread on meat, even before cooking, it is the ideal table sauce for every mixed grill.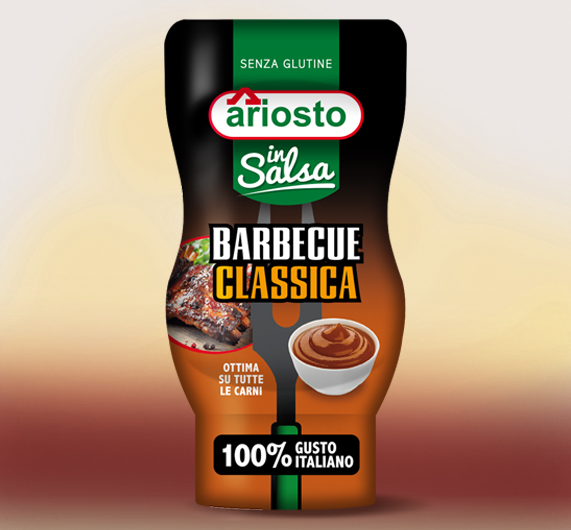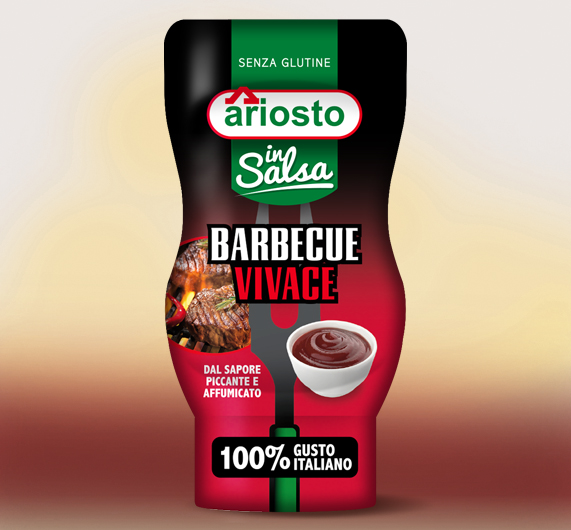 Ariosto InSalsa Barbecue Vivacious
A recipe deriving from the Roast and Grilled Meat Spicy Flavour Seasoning, with red chilli pepper. With a strong, pleasantly smoky flavour, the 'Vivacious', like Barbecue Classic, contains 100% Italian tomato sauce.
Ariosto InSalsa Barbecue Vivacious, at table or before cooking, provides a pleasant 'shock' to the taste buds, igniting every dish with flavour, and not only meat.
Ariosto InSalsa Special Potato
An absolute novelty on the Italian market: a sauce dedicated to the queen of side dishes and aperitifs: the potato! With a slightly sweet-and-sour taste, Ariosto InSalsa Special Potato is a tasty recipe that, in addition to Ariosto Potato Seasoning, has a 'special' ingredient: Alto Adige IGP apple puree.
Ideal with fried or roast potatoes at table, the sauce is also delicious on all occasions outside meals, adding flavour and sweetness to nachos and snacks.